About SHRI DHANWANTARI CLINIC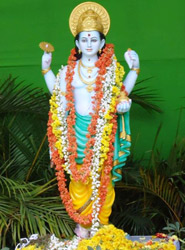 We have started our services in Ghaziabad in 2008 by the name SHRI DHANWANTARI CLINIC (named after Lord Dhanwantari, the God of Ayurveda) and since our inception, we are offering quality Ayurvedic treatments for various Ano-rectal diseases like Piles (Hemorrhoids), Anal fissure (Fissure-in-ano), Fistula-in-ano (Anal fistula), Ano-rectal abscess etc. and Gastrointestinal problems like Constipation, Poor digestion, Irritable bowel syndrome (IBS), Constipation, Anorexia (Less hunger), Ulcerative colitis (Grahani and Sangrahani of Ayurveda) etc. using our specially formulated Ayurvedic/Herbal medicines and the time tested Kshara sutra therapy.
At Shri Dhanwantari Clinic, Ghaziabad, hundreds of patients got benefitted and cured by our quality treatments. To serve more and more people, we have expended our services in different cities of India and done collaborations with expert Ayurveda physicians and Kshara sutra specialists working already in those cities. At present our services are available in Ghaziabad (Delhi/NCR), Moradabad (U.P.) and Lucknow (U.P.). In future we are planning to expand our services in all major cities Uttar Pradesh and thereafter in other states of India.
Our treatment centers and collaborating doctors/clinics have comprehensive facilities for treating various Ano-rectal and Gastrointestinal diseases like
Ulcerative colitis & Crohns disease
Condyloma anal
Anal itching - Pruritus Ani
Anal Stenosis
Ano Rectal Bleeding
Irritable bowel syndrome (IBS)
Indigestion (Dyspepsia)
Hyperacidity (Acid-peptic disease)
Loss of normal appetite (Anorexia)
Polyps Rectum
Rectal Prolapse
Anal Discharge
Anal Cryptitis & Papilitis