After Kshar Sutra follow these instructions for successful treatment of Piles Fistula
What thingsO to do and don't after kshara sutra treatment : Piles, Fistula, Fissure, Pilonidal sinus
Instructions after kshar sutra treatment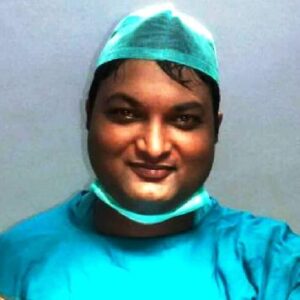 Article by:
Dr. Naveen Chauhan
BAMS, CCYP, ROTP, CRAV (Kshar sutra)
Consultant Ayurveda Proctologist
Founder-Director,
Shri Dhanwantari Clinic, Ghaziabad
Many patients seek correct information that what to do after Surgery or kshar sutra procedure to have a quick and healthy healing. Here I am presenting some useful information for such patients
Take light diet like Moong daal Khichri on procedure day and next one day
Keep the anal area properly clean. You can take a normal bath daily. Use lukewarm water in winters. Wash the anal region with a mild soap during bathing.
Take Sitz bath with lukewarm water 2 to 4 times a day. 3-4 gms of Alum powder can be added to the Sitz bath tub containing 4-5 litres of lukewarm water
Do the daily morning and evening dressings as explained by your doctor
Cover the operated site/wound by a sterilized gauze pad in day time
Pain killer medicines can be taken 2-3 times a day after consulting with your doctor if you are feeling pain in excess
There may be pus discharge from Fistula or Abscess.  Discharge may be in excess quantity in some cases. Don't get panic, this is absolutely normal, Just keep the part clean
After kshar sutra procdure especially in Fistula or Pilonidal sinus, patient is advised to remain ambulatory and physically active. A brisk walk in morning or evening or any time as per your convenience, is recommended. It helps in draining of pus and relieves the pain
A healthy protein and carbohydrate rich diet is recommended. Dairy products like Milk, Buttermilk, Dahi, and vegetables are to be consumed for a faster recovery
Don't do this after kshar sutra treatment :
There is no need of pulling or moving the kshar sutra thread in any operated case of Piles, Fissure or Fistula or Pilonidal sinus
Do not strain or give pressure during passing of stools
Don't go for passing stool without sufficient pressure. Drink lukewarm water in morning to get pressure and smooth evacuation of bowels. If you are not feeling sufficient pressure in morning you may go to toilet in afternoon or evening or at anytime when there is sufficient pressure. This will prevent unnecessary straining and thus diseases like piles or fissure.
**Author is a qualified Ayurveda Surgeon and is practicing Kshara sutra treatment since past 12 years. The above article is for patient education and not a substitute for a medical advice. Dr. Chauhan can be contacted through email nchauhan.dr@gmail.com or by phone +91-9818069989