Fistula cured by Kshar sutra treatment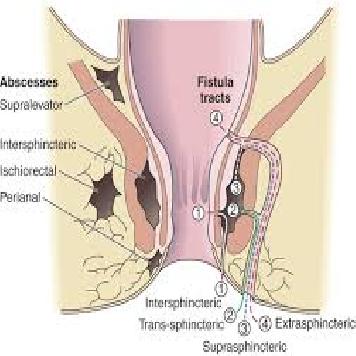 Recurrent Fistula in Ano cured by kshar sutra treatment
First & foremost a heartfelt thanks to Dr. Naveen Chauhan (Shri Dhanwantri clinic) Ghaziabad.
Hi, this is Priyanka and I am writing this on behalf of my 63 year old mother Mrs. B.M.S. Ratnam (Noida), who is God's grace healed with the timely proper treatment & medication of Ayurvedic- Kshar sutra.
2014-This was a recurrence case, in 2011 my mom was operated for perianal abscess in Delhi (surgery, allopathy) for which we didn't get time to find out better treatment for perianal abscess, as she was in unbearable pain, which grew all of a sudden because of mom's inattention to the problem. Though the doctors suggested that surgery is the best thing to be done at the time, without us being informed that it might recur & which actually happened just after some time.
Far from our knowledge that it recurred, we found out one day that mom's dresses were stained with puss oozing out from the same place.
This time we couldn't take a chance for going again for Allopathy surgery, MRI was done to find out its Fistula Ano (Recurrence).
My elder sis who is in Bangalore, somehow found out about Dr. Naveen Chauhan (Shri Dhanwantri clinic) in Ghaziabad, and suggested us to go for it after going through a lot of positive feedback about kshar sutra, to which we did go and consulted Dr Naveen Chauhan. Dr Naveen told us in detail about the problem and also told us how it will surely heal with the safe ayurvedic threading kshar sutra procedure.
(As per doctor examination the report says :- Perianal region was found clean. An external opening at 10'o clock about 5 cm away from anal verge was observed. Fibroids cavity observed around external opening. Digital examination revealed an induction at 7'oclock just below A-R ring. Probing not possible due to extensive fibrosis.)
Due to extensive fibrosis surgery had to be done, after which the Kshar sutra threading of track was done.
Though the procedure is done generally under local anesthesia and is simple. But because of my mom's past medical issues like heart attack, high BP, & over weight were the main concern, because of which the procedure was done under spinal anesthesia.
My mom's BP was high-160 /100.
Though Dr Naveen tried his best not to go for spinal anesthesia, but situation called for it.
Partial Fistual ectomy + kshar sutra threading of track was done.
Dr Naveen guided and informed me & my father how to do daily proper dressing and mom should take sitz bath daily & its must.
The kshar sutra threading is changed every week, it's a simple thread change procedure in couple of minutes, not with much of pain.
Food-Light diet was told to be consumed so, it doesn't constipate. Non veg was a strict NO NO.
Though it is a little time taking procedure depending on the patient's case, but the good thing is it heals from the root and doesn't recur.
First Kshar sutra was done on 6th march 2014 and the last was done on 7th October 2014, it took little longer then said because we had to go out of station almost for a month and my mom's overweight did act as a hindrance in healing quicker.
I would highly recommend all the people suffering from Fistula Ano problem not to delay and ignore anymore your problem. Kindly visit or get in touch with Dr Naveen Chauhan and get your treatment started asap, which is safe, simple and sure not to recur by God's grace.
I am sure one can't see their loved ones in pain.
Do kindly seek Dr Naveen's advice and follow strictly what doctor tells you to do.
Last but not the least. Thanks a ton to Dr Naveen, for always being there just a call away in the hour of need.
Wishing all you readers a happy healthy and pain free life. Stay healthy, stay fit & keep smiling.
Regards & Best Wishes
Priyanka
Noida